Caring for Your Feet in the High Holy Season (St. Patrick's Day)
So March has arrived and suddenly you (or your young dancers) are doing several shows a day, carpooling between elementary schools and retirement homes, libraries and corporate luncheons, and squeezing in a few Irish festivals and a good Irish Dancing pub crawl to boot. The crammed schedules of the Irish Dancing High Holy Season can leave even the most seasoned tootsies aching. Even if you're used to practicing every day, a few concrete floors and uneven stages can wreak havoc on your dancing feet, so treat them right with our tips and tricks for a happy Holy Season!
Look After Your Arches and Toes
Blisters aren't the only challenge your feet face! Sore feet are a problem in their own right, so don't be shy about pampering them.
Ouch Pouches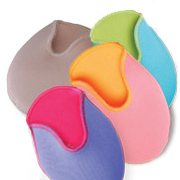 Available in bright colors or nude, Ouch Pouches are pillowy pockets for your toes. They cover the toes and ball of the foot to provide cushioning while you dance, and are particularly great for dancers who've just started going on point. They're made with a cushy gel material lined in absorbent fabric that won't stick to your feet. Best of all, you can wash them!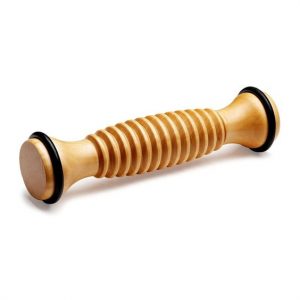 Foot Roller
One of our all-time favorite products is this ridged wooden foot roller. A few minutes rolling each foot over it after practice is all it takes to massage and stretch your arch, helping prevent injuries and strengthen your feet. Plus it feels A-MAZ-ING. We love this brand because the rubberized strips at the end keep it from sliding as you roll and the durable wood lasts forever.
Bonus: Pop it in the freezer before class for an extra-relaxing foot massage when you get back. The chilliness reduces inflammation and relieves sore arches, so you'll be ready to go come tomorrow!
Arch Supports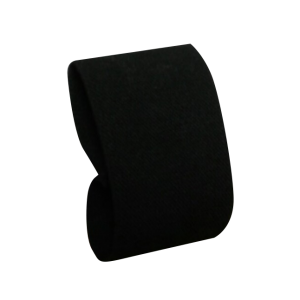 We make our Wide Elastics to be versatile, so you can wear them over or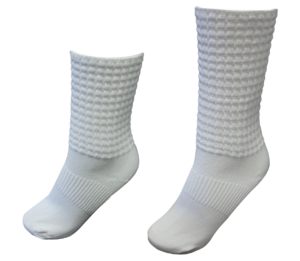 under your shoes to support your arch and hold everything snug.
For lighter support, our Pacelli Arch Support Socks have knitted-in ribbing to hug your arch. These come in Ankle and Championship lengths and can have AB, Crystal, ColorPop, or Elegant Cuff bling added; they even come in Stay-Up!
Prevent Blisters While You Can
Nothing takes the fun out of performing quite like blisters. They may seem like a small nuisance, but they hurt, they're in the way, and if you don't care of them you'll end up with blood all over your poodle socks. Even worse, they can be especially slow to heal during the busy season when you're dancing on them every day. If you're lucky enough to still be blister-free, now is the time to act! A little effort now can keep you blister-free for the whole season.
Blister Glide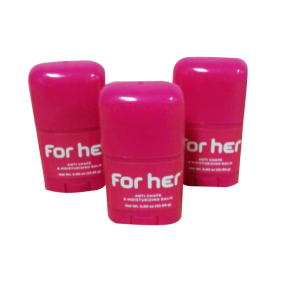 One of the best products for preventing blisters is a Blister Glide or Balm. Applied directly to blister-prone areas, these balms feel like a super-silky deodorant stick and create a barrier between your skin and anything that might irritate it, like the back of your new hardshoes or that annoying seam in your sock. Many of these include moisturizing ingredients like Vitamins A, B, E, and F to protect and heal your skin, and the best ones are long lasting and water-resistant so they'll last you through your busy day of dancing (hint: ours does all of these).
Bonus: these are also great for preventing chafing, so feel free to use them wherever your skin tend to get irritated.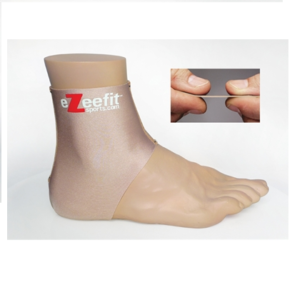 Blister Booties
Another awesome product is Blister Booties. These are great for those brand-new hardshoes you haven't had a chance to break in yet, as they protect your whole heel as well as the Achilles tendon where the backs of new shoes tend to rub. We like the Ultra Thin to fit inside snug shoes, but they also come in padded varieties which are great for slightly-loose shoes or big-time blisters. The nude color makes them invisible under socks or tights too – just stick a band-aid or piece of moleskin over the red Z if it shoes through.

Heel Cushions
Heel cushions are great because they solve 2 different problems: if the backs of your shoes are stiff – or just a little too tight – they'll soften the edge and provide padding to give you a comfy fit. On the other hand, if your shoes are a little too big (they'll stretch out over time!), heel cushions will fill the gap and prevent them from sliding up and down while you dance. Sliding creates friction, so you want as snug a fit as possible to keep blisters at bay!
When the Blisters Arrive
No matter how careful you are, some blisters are bound to pop up. When that happens you want to take care of them right away to stop them from getting bigger, deeper, and ouchier. Step 1: Don't panic. Step 2: bandage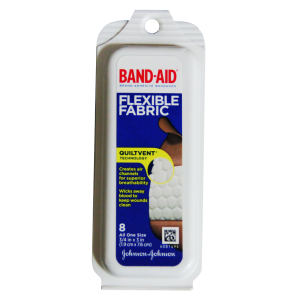 The Basics
Make sure you have some regular band aids (you'll need the waterproof ones) and moleskin to deal with any sudden blisters. Corn cushions can be really useful to keep pressure and friction off of a blister that hasn't popped yet. Even if you don't end up needing them, your friends will appreciate you having them on hand!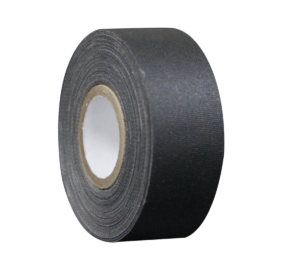 Tape
In a pinch, good tape can be anything you need it to be. Use it to hold bandages in place or fashion a makeshift Blister Bootie when you left yours at home. We recommend gaffers tape for the most hold and least sticky residue.
Heal
Once you've gotten through the day's performances, take of your bandages to let the blister air. If you can, give it a day or two to heal over before putting your dance shoes back on – and if you absolutely have to dance, be sure to keep the blister clean and covered! As always, see your doctor if you have any concerns about infection.
Plan Ahead!
Nothing says St. Patrick's Day like an Irish Dancer's aching feet! Plan ahead, pack carefully, and with a little luck you might just make it through the season blister- and pain-free!
Find everything you need in our online store at https://squareup.com/store/irishseams
Hint: Look under Feis Necessities for all our Blister-Preventing tools!